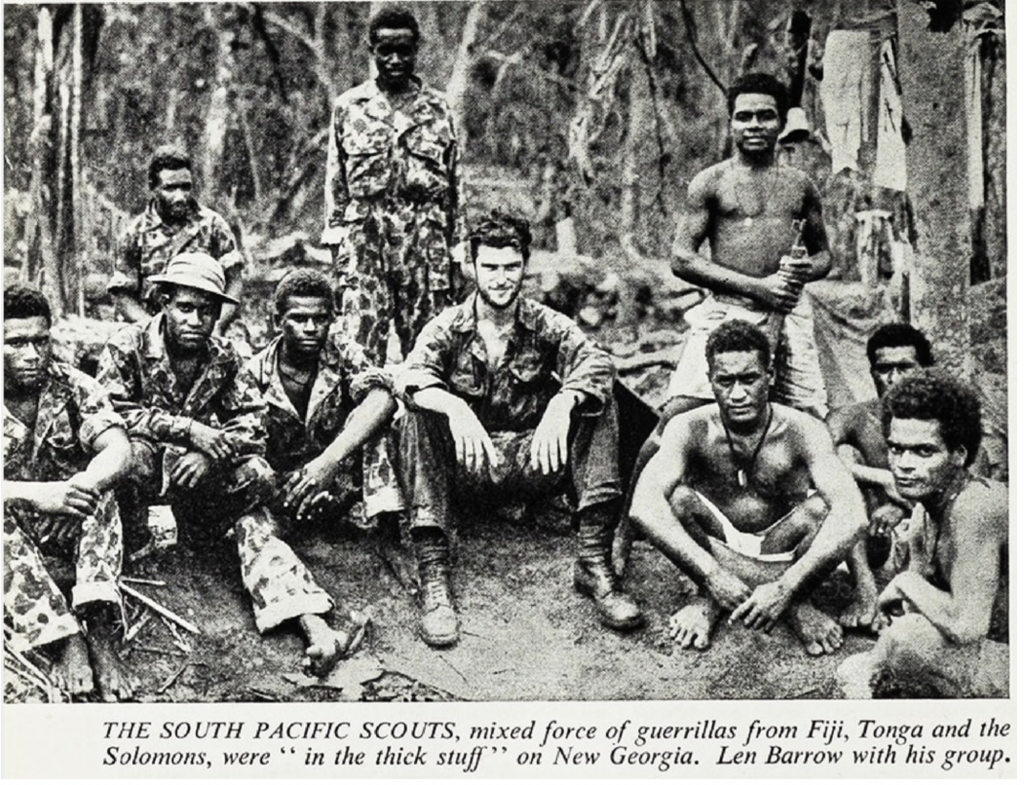 This is just a footnote to the much more informed and insightful analysis by Rory Medcalf of the recently declassified US Defence paper on the Indo-Pacific.
Buried down below many other details is an expression of the desire to "Solidify our diplomatic, military, intelligence, economic, development assistance, and information advantages across the Pacific islands."
Those islands, somewhat curiously, are listed as the "US Territories, Freely Associated States, Melanesia and Polynesia". So I guess Kiribati and Tuvalu can wait. (Of course they'll be included, but it's indicative of the knowledge deficit that currently exists in Washington.)
Of all the items that need solidifying, I'd suggest that 'information advantages' need it most. Building more familiarity with the dynamics in Pacific island nations, cultures, organisations and sub-regions is a rewarding undertaking. It's pretty low-cost, and can be achieved in a number of ways.
Mostly it's just a matter of actually being here. Getting a first-hand look at the scene became a priority for James Mattis when he became Secretary of Defence. He sent two top DoD officials on fact-finding tours, and followed up with lower-level visits. Following his departure, the torch seems to have been passed to White House National Security Council, who sent Matt Pottinger on a round of the islands. He later became Deputy NSA.
Pottinger recently made the news by resigning in protest against Trump's despotic coup attempt. From a selfish perspective, that's kind of a shame, because he could have been an effective advocate for what Professor Medcalf suggests is an ongoing attempt to ensure that the Biden administration will stay the Indo-Pacific course.
There are several steps that could go a long way to rebuilding 'information advantage' around here. Travel, tourism, trade and cultural exchanges are all trivially easy to ramp up (relative to military spending, at least).
Airline subsidies, budget support for tourism-related infrastructure development, and spending on media and the arts are all areas where even a few millions dollars could make a startling difference for a Pacific island country.
Providing a diplomatic backstop for Pacific efforts concerning climate change would also breed a lot of positive karma here. Especially so if American clout were used to gently inch Australia toward a slightly more sane climate posture.
Easing the onerous—and for most people, effectively prohibitive—visa requirements for prospective visitors to the USA could also be easily done, and because there are so few of us, it would have almost zero impact on domestic views on travel and immigration.
Television shows and movies regularly featuring Pacific content have a proven audience. Just ask Disney, or Jason Momoa, or Dwayne Johnson. With New Zealand just a short flight from most locations, the logistics of shooting here are easier to manage today than ever before.
Direct participation in international law enforcement work, and especially in the Cybercrime Fusion Centre planned for Port Vila, would go a long way to building trust between partners and instilling more understanding and respect for rule of law.
And this may seem trivial, but expanding—and in some cases, re-establishing—the presence of the Peace Corps in the Pacific would also have a significantly positive impact at the community level here. And as anyone who's ever lived in the Pacific knows, everything happens at the community level here.
The recent string of visits to Pacific nations by senior American officials represented the highest-level of engagement many of our countries have seen since WWII. It should be continued. If the declassification of this defence strategy document does nothing else for us, that alone could still be counted as a win.
One last note. Rory Medcalf notes a gap in the strategy document: a failure to anticipate "the challenge of Chinese influence in the South Pacific" which he characterises as "an indication that Canberra's activism there is an Australian initiative". I'd be inclined to agree, though with a different inflection.
Australian alarm at the perceived potential for Chinese military expansion into a patch they considered their own was almost certainly a contributing factor for Sec. Mattis' decision to get his own eyes on the problem. I read that as a sceptical response to Australian concerns then, and I suspect the failure to rank it as a significant threat in this document means their assessment didn't match Canberra's.
The decision to declassify this document helps promote Pacific island interests. I only hope there are people here willing and able to follow up, people who are not afraid to ask for more.
---
The Village Explainer is a semi-regular newsletter containing analysis and insight focusing on under-reported aspects of Pacific societies, politics and economics.